About This Opportunity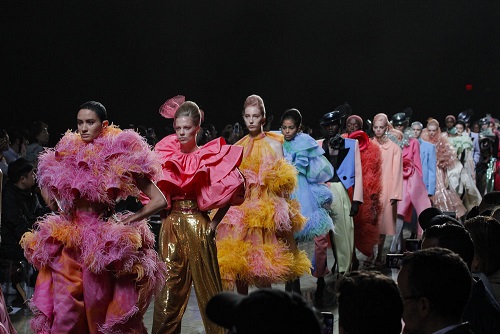 Marc Jacobs Japan K.K. is looking for a Business Planning & Control Manager.
This position's mission is to provide strategic and financial support to the management in decision-making, ensuring adequate budgeting and expense control, conducting financial analyses and preparing reports for the company and it's Headquarters.

Developing good relationship with all levels of organization will be one of the key to success, so if you have strong communication skills both in Japanese and English, this position will be a great match for you!


This year is the 10 years anniversary of Marc Jacobs Japan.
Approximately 360 staff (Office: 40 staff, Stores: 320 staff) are supporting Marc Jacobs in Japan. 
We have a very open office environment, and we interact each other freely, regardless of seniority or position.
An example of this is once every second month, we have a  30 minutes  "Morning Coffee Session" to enjoy casual and friendly conversations and sharing information over some tasty seasonal sweets. 
Also various career paths are available such as below:

Business Planning & Control Manager of other LVMH companies.
Progress in job size in accordance with business growth of the company
Profile
Report line: Business Planning & Control Director
Finance & Business Planning
Work closely with BPC Director to develop brand growth strategies and business plans.
Planning financial budgets and forecasts in compliance with HQ requirement
Propose seasonal purchasing budget (OTB=Open to Buy) to the management
Be in charge of expense control and business monitoring through various sources of information.
Conduct necessary financial analyses to evaluate effectiveness of expenses and analyze profitability.
Propose contingency plan and improvement actions to meet the targets.
Define ideal inventory level and mix; liaising with Merchandising Director and Retail Director to achieve the target.
Review and validate the financial reporting
Make recommendation and monitor actions to optimize return on capital employed
Provide necessary business-related provision information to Finance & Accounting Team.
Communicate financial related applications and reporting to the Headquarters and LVMH Group according to their instructions.
Legal, Intellectual Property (IP) and Internal Control
Ensure compliance of the company's operation with BPC Director
Liaison with LVMH Group/external business partners to support IP and legal related works.
Contribute to the company's risk management in various terms.
About You
Education
University graduates (MBA/CPA is a plus)
Experience
5 or more years of experience in Finance (Business Planning & Accounting)
Retail/Fashion industry experience is preferable
Skills/Competencies
Superior analytical skills using MS excel
Strong leadership to involve people to achieve business goals
Proactive, agile, self-motivated and team oriented
Strategic thinking
Managing multiple tasks and complexities
Business acumen
High attention to details as well as ability to draw a big picture
About Marc Jacobs
"Marc Jacobs" was founded by Marc Jacobs in New York in 1984. Since then, Marc Jacobs has been attracting people with our unique style which offers exquisite balance of tradition and innovation. Though Marc Jacobs is a part of Luxury brand group, LVMH, Marc Jacobs has never stopped adapting an innovative, creative and out of box idea, including launching stores in the mall where younger generation tend to go and start selling through well known EC website.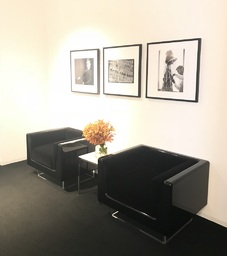 Marc Jacobs Japan Office entrance