About This Opportunity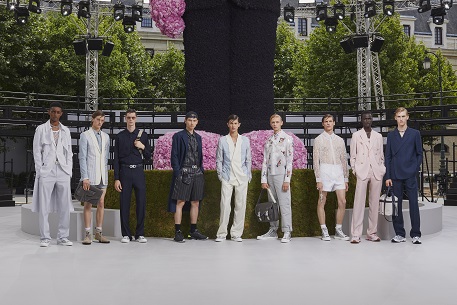 Christian Dior K.K. is looking for a Client Development Director. 
This role's mission is to lead the strategic programs and drive actionable client insights that create value and profitability for Christian Dior K.K. This is an interesting opportunity for you to contribute for the business growth with your creation, communication skill and strategic perspective.
You will be leading 3 teams and 6 staff.
All employees have great love and respect for Christian Dior in Christian Dior K.K. We have very open and international office environment, and we interact each other regardless of positions or ages.
If you have strong passion for fashion and are looking for a with great teamwork and friendly working environment, Christian Dior K.K. will be a great match!
Various career paths are available both at Christian Dior or with different brands within the LVMH group.
Profile
Reports to One Dior President

To develop and nurture the client base to secure growth of the business in line with Dior Japan's corporate strategy:
Plan annual activities and initiatives, working closely with President and Corporate Client Development team in Paris.
Optimize ROI and results through training, tracking, and effective execution.
Manage the client development budget.
To lead the Client Development team which consists of Client Development (CRM), Client Event, VIP Relations, and Digital Marketing:

  1. Client Development (CRM) & VIP Relations Management
  Develop and implement personalized client marketing strategy including:
Analysis of client information and development of key performance indicators.
Targeting: retention, optimization/upgrade, recruitment, and reactivation.
Application of marketing action plans both at the corporate and boutique levels.
  VIP client relations including:
Direct mailing and promotion to VIP
VIP client gifting
VIP care
  2. Client Event & Relation
  Plan and implement personalized non-media marketing activities including:
Client events
Client treatment programs
Sales promotional events (instore and out- of store/gaisho)
Trunk shows
  3. Digital Marketing
  Plan and implement personalized digital marketing activities for client including:
Social media presence
Web, SEO/WEM and digital advertising
Measurement and reporting of digital marketing campaigns
 To promote and foster "clientelling" culture at both corporate and store levels:
Close collaboration with Paris, PR, Media Buying, Retail and third parties to achieve objectives.
Establish a network of client development specialists at retail boutiques though training, coaching and nurturing.
Encourage the usage of an online CRM system at boutiques to ensure that the quality of data is reliable.
About You
Experience and understanding of retail business and familiarity/ adaptability to luxury/ brand business.
Experience in leading a marketing team including digital and CRM.
Experience in personalized and targeted communication strategy development and management.
Experience in event development and management.
Experience holding team managerial responsibilities.
Experience working for multinational companies.
Able to communicate in both English and Japanese.
Great communication, interpersonal skills.
Team player with strong sense of ownership
Creativity/ Innovation management
Drive for results
Dealing with ambiguity
Building effective teams
Motivating others
Delegation
Relationship and influence
About Christian Dior
Founded in 1947 in Paris.  Ever since the first show, Dior has kept attracting people with the new look which is elegant, structured, and infinitely feminine.
Dior has been a vocal supporter of gender equality and female empowerment and as part of the support, we launched mentorship program: Women @Dior
Women @Dior
A year long project that pairs female Christian Dior employees with female students interested in their area of expertise. This is designed to enable cross cultural, cross generational and cross functional interactions. At the International Women's Day (March 8th, 2017), 200 female students from all over the world gathered at the head office in Paris and enjoyed touring the maison's atelier, along with the brand's newly opened state-of-the-art archive facility: Dior Héritage.