About This Opportunity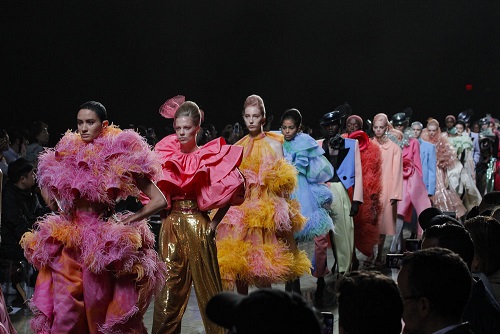 Marc Jacobs Japan K.K. is looking for a Digital Marketing &Online Acquisition Specialist.
*The level of responsibility will be determined depend on your experience and skills.
We have a very open office environment, and we interact with each other freely, regardless of seniority or position. Approximately 330 staff (Office: 40 staff, Stores: 290 staff) are supporting Marc Jacobs in Japan. 
An example of this is once every second month, we have 30 minutes  "Morning Coffee Session" to enjoy casual and friendly conversations and sharing information over some tasty seasonal sweets.
Profile
Reporting to E-commerce Manager
Create plans for In-house e-commerce front-end activities and campaigns in Japan.
Channel management incl. paid media/ads with 3rd party vendors.
E-mail marketing and tracking/analysis of subscribers and e-commerce members.
Control contents & CX of online touch-points with vendors.
Fraud management with vendors.
Master data management.
Web analysis and improvements with Google Analytics
Performance management with Key indicators (e.g. Traffic, CVR, CPC, ROAS, etc.)
Daily/weekly communication with the US e-commerce team.
Customer support through working with the Customer Service team
About You
Overall knowledge of e-commerce operations with over 5yrs experiences
Digital marketing and Web analysisGoogle Analytics operations (incl. customization and dashboarding)
Vendor control skill
Business level English and Japanese communication and writing skills
Excel, Word, PowerPoint basic skills
Establish a compelling vision, set ambitious professional goals.
Promote curiosity, diversity, and collaboration so the unexpected and different can flourish
Embrace changes and new opportunities and stretch the boundaries of our thinking
About Marc Jacobs
"Marc Jacobs" was founded by Marc Jacobs in New York in 1984. Since then, Marc Jacobs has been attracting people with our unique style which offers exquisite balance of tradition and innovation. Though Marc Jacobs is a part of the Luxury brand group, LVMH, Marc Jacobs has never stopped adapting an innovative, creative and out of box idea, including launching stores in the mall where the younger generation tends to go and start selling through well known EC website.