About This Opportunity
E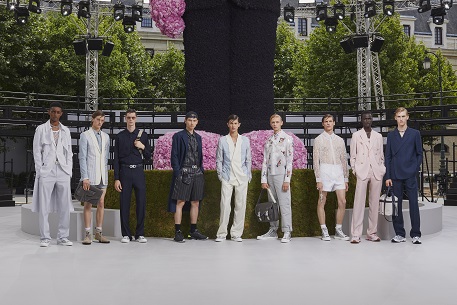 Christian Dior K.K. is looking for a E-Commerce Operation Assistant Manager.

This role's missions is:
Be the primary liaison between Dior and the 3PL, ensures that the 3PL meets Dior's Performance and Operational expectations. Work closely with the 3PL to ensure that customer orders are appropriately prioritized and fulfilled on time and in full on a daily basis, that inventory movements are properly entered into both Dior's POS & 3PL WMS & stock information is updated at all time.

Facilitates the continuous improvement processes at the 3PL, ensuring all Key Performance Indicators (KPI) are achieved. Driving and executing action plans for any necessary improvements.
All employees have great love and respect for Christian Dior in Christian Dior K.K. We have a very open and international office environment, and we interact each other regardless of titles or seniority.
If you are interested in retail and fashion and are looking for a workplace with great teamwork and friendly working environment, Christian Dior K.K. will be a great match!
Various career paths are available both at Christian Dior or with different brands within the LVMH group.
e.g.
Increased responsibilities in line with growth of the company
The same position in other LVMH group companies
Profile
Report to Supply Chain Manager
Dotted report to E-commerce Project Manager
Overseeing facility and account managers at the 3rd Party Logistics (3PL) and closely interfacing with Christian Dior Couture Ecommerce team
Understanding and providing leadership support at 3PL, provide guidance and solutions to reported issues.
Work closely with 3PL with forecast on volume, seasonality, events to prevent any capacity and materials shortage issue
Order Management:

Assess and train facility associates in picking, packing and the pack/hold process
Conduct dock and pack/hold inspections to ensure shipment accuracy and alignment with Dior SOPs.
Develop a schedule and priorities for order preparation.
Work closely with Ginza store for "longtail" order fulfillment
Supervise and monitor return process management.

Inventory Management:

Reconcile information between the 3PL's WMS & Dior's POS/EC systems, adjust the data when necessary
Ensure high quality of work and maintain accuracy and integrity of inventory
Maintain a solid understanding of current inventory levels and ensure that receipts, outbound orders and product catalog are accurately reflected in brand POS and WMS at all times.

Reporting & Communication:

Build process for the overall monitoring, alerting, management and escalation of all inventory and order issues.
Ensure the 3PL is managing their Daily Operations in alignment with Dior's priorities and needs.
Drives KPI reviews with 3PL and ensures they have appropriate action plans.
Deliver on KPIs relative to inventory accuracy, on-time delivery, packaging, etc.
Drives strategic reviews and analysis with 3PL to understand capacity & financial opportunities and risks.
Drives continuous improvement actions with 3PL.
Validate 3PL's invoices and control the operational cost.

Perform additional duties and responsibilities as necessary during business growth.
About You
Fluent Japanese. Business English level oral and written required
BA/BS degree with Supply Chain, Engineering; Logistics, Technology, Operations, or related experience
4-5 years of experience in warehousing operations with a sound working knowledge of material handling procedures, computer systems (WMS, POS, OMS), and related functions
Strong Comprehensive knowledge of warehouse operation function and inventory, experience with 3PL management is preferred
Proficient in all Microsoft Office Products including MS Word and advanced proficiency in Excel
Strong management experience, analytical skill, process management, TPM, lean or six sigma experience preferred
Knowledgeable of a direct to consumer fulfillment operation
Excellent interpersonal skills are essential
Strong organization / planning, multi-tasking skills, proactive, attention to detail, high adaptability and follow through to resolve any outstanding issues
About Christian Dior
Founded in 1947 in Paris.  Ever since the first show, Dior has kept attracting people with the new look which is elegant, structured, and infinitely feminine. 
Dior has been a vocal supporter of gender equality and female empowerment and as part of the support, we launched mentorship program: Women @Dior
Women @Dior
A year long project that pairs female Christian Dior employees with female students interested in their area of expertise. This is designed to enable cross cultural, cross generational and cross functional interactions. At the International Women's Day (March 8th, 2017), 200 female students from all over the world gathered at the head office in Paris and enjoyed touring the maison's atelier, along with the brand's newly opened state-of-the-art archive facility: Dior Héritage.