About This Opportunity
Marc Jacobs Japan K.K. is looking for an Exective Assistant to CEO. This is a varied role that provides support and assistance to the CEO across the full range of his work.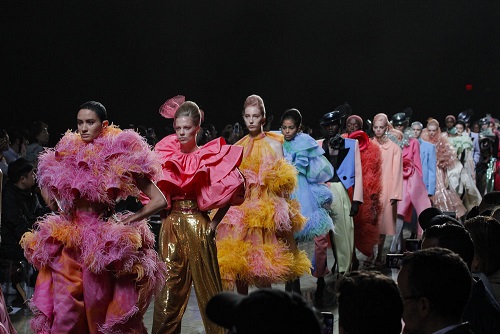 You will work closely with the CEO and support him to sustain excellent relationships with both external and internal stake holders. You will also take responsibility for managing the CEO's diary and support him in managing his time.
This year is the 10 years anniversary of Marc Jacobs Japan.
Approximately 360 staff (Office: 40 staff, Stores: 320 staff) are supporting Marc Jacobs in Japan. 
We have a very open office environment, and we interact each other freely, regardless of seniority or position.
An example of this is once every second month, we have a  30 minutes  "Morning Coffee Session" to enjoy casual and friendly conversations and sharing information over some tasty seasonal sweets.
Profile
Report to CEO
Organize Weekly Management Meeting and other company meeting
Organize Monthly Management Meeting and BOD Meeting
Manage CEO schedules and meeting arrangements
Arrange the business trips of CEO
Administrate expenses (orders, contracts, requests for payments)
Prepare and deliver Daily Sales Report
Overseeing activities such as travel and dinner arrangement
Taking care of visitors from HQ
T & E management for all CEO office
Prepare and deliver Store Ranking (weekly basis)
Update store master (monthly basis)
Organize Town Hall / company event
Order and arrange Holiday card for all
About You
3+ years in a secretarial or general affairs role
Bachelor's degree
High level English proficiency
About Marc Jacobs
"Marc Jacobs" was founded by Marc Jacobs in New York in 1984. Since then, Marc Jacobs has been attracting people with our unique style which offers exquisite balance of tradition and innovation. Though Marc Jacobs is a part of Luxury brand group, LVMH, Marc Jacobs has never stopped adapting an innovative, creative and out of box idea, including launching stores in the mall where younger generation tend to go and start selling through well known EC website.