About This Opportunity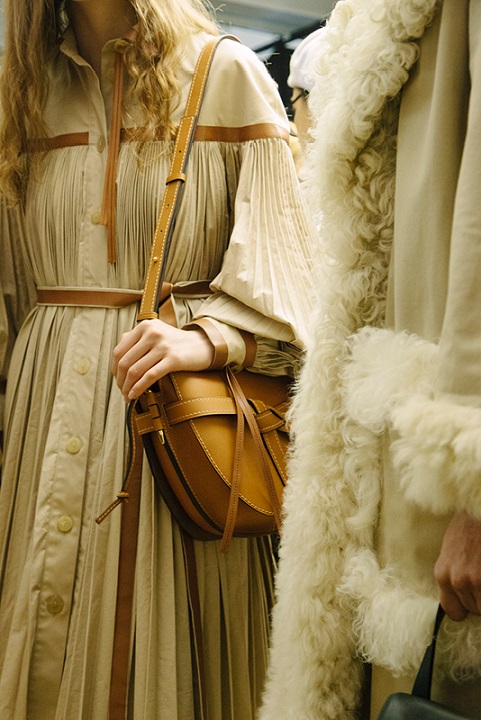 Loewe is looking for a Marketing & Communication Assistant Manager.

Developing relationships with press, stylists and 3rd party agencies (e.g. AD/Event agency) will be one of the key responsibilities of this role. Your communication and negotiation skills will add great value.

If you are interested in fashion, art and culture, and looking for a great place to work, with good work life balance and an international working environment, Loewe will be a great match!
Various career paths are available both at Loewe or with different brands within the LVMH group.
e.g.
 ・The same position at another branch of LVMH group.
 ・Increased responsibilities in line with growth of the company.
Profile
Report line: Marketing & Communication Manager
Advertising
・Ad Planning support and daily communication with counterpart in H.Q.
  (Print, Digital, OOH etc.) and Ad Agency in Japan

PR
・Annual editorial plan and time/quality scheduling including Tie Up
・Lead and assist editorial activity to maximize exposure
  (Print, Online, SNS, TV etc.)

Edition
・Proof leading all Japanese language in line with brand standards
・Produce printing materials locally, working with printing companies

Event
・Plan and proceed Global/Local events in Japan by working closely with
  event agencies, specialists /consultants in the field etc.

KOL (Influencer) /Celebrity Activity
・Plan and pick up new KOL (Influencer)  for the event and gifting
・Attend KOL (Influencer) activity to strengthen the network
About You
Minimum 2-3 years' experience in Marketing & Communication field
Good personality (bright, smart, punctual, flexibility) and have team spirit
Experience in making marketing documents, proposals etc.
Ability to see/understand wide vision to lead/assist other team members
Education: University degree

Fluent

Japanese and English

(preferably Spanish)
Computer skills (Excel, Word, PowerPoint)
About Loewe
Founded in 1846 in Madrid, Spain by a group of Spanish leather craftsmen, and originated in 1876 when Enrique Loewe Roessberg, a German craftsman, joined the group. 
Diversity has been one of the very important policies for us and including our CEO who is from Italy, employees with unique background are playing active parts regardless of gender and nationalities.
Another interesting aspect regarding gender-less is that our store uniform is same for both male and female staff and our customers enjoy cross gender fashion.

Also, we are keen to keep healthy environment for our employees not only for work but also private.
We provide unique program such as mind-fullness training, and Premium Friday is available here!