About This Opportunity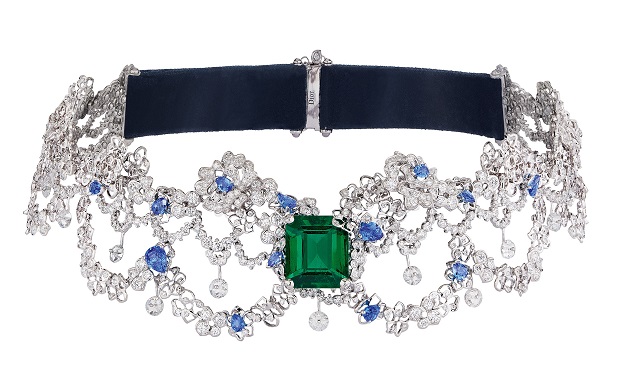 Christian Dior is looking for a Merchandising Manager, for Fine Jewelry & Timepieces (FJ&T).
You will be responsible for the FJ&T business in Japan.
Your missions is:
To contribute the sales growth and store image by ensuring correct product assortment and proactive merchandising strategy, the markets trends and client demand.
To work closely with boutique managers/staff and Corporate MD team to monitor, report, analyze and improve inventory and assortment to maximize sales.
This is an exciting opportunity where you can contribute towards business growth with your enterpreneurship sprit with strong sence of ownership and great eyes and sense to catch the latest trend.
All employees have great love and respect for Christian Dior in Christian Dior K.K. We have a very open and international office environment, and we interact each other regardless of titles or seniority.
If you are interested in retail and fashion and are looking for a workplace with great teamwork and friendly working environment, Christian Dior K.K. will be a great match!
Various career paths are available both at Christian Dior or with different brands within the LVMH group.
e.g.
 ・Increased responsibilities in line with growth of the company
 ・The same position in other LVMH group companies

Profile
Report line: Global Merchandising Director of Christian Dior K.K.
Propose FJT assortment reviews to the Corporate MD team based on sales analysis and local needs, and according to a given financial cap.
Monitor and analyze sales by product category/ boutique, and act to maximize selling opportunities: create effective merchandising stories, push slow movers and promote best sellers based on analysis and boutique feedback
Constantly liaise with boutique managers collecting feedbacks on products and on customer reactions and provide recap to local management and Corporate MD team for follow up.
Prepare and distribute briefs and reports on a regular basis to ensure that all boutique managers and staff are completely aware of new products, MD guidelines and sales analysis.
Work closely with VM team and boutique managers proposing how to display products to maximize customer interest and sales with a proactive and commercial approach taking into account guidelines.
Work closely with logistics team in all stock related topics (depth, specific store stock needs etc).
Check inventories and sell-through data, follow-up operation such as daily/weekly re-assortment.
Prepare and organize collection presentation for internal staff and trunk show/events for customers in cooperation with other MD members and Retail Operation department.
Visit boutiques to understand staff and customer needs, and also check merchandise and monitor market trend.
Conduct market survey in order to monitor competition assortments, create trend reports and provide competitive analysis and researches.
Picking merchandise for family sale and other bargain sales.
Communicate with counterparts in Paris HQ.
About You
Negotiation skill
Analytical skill
Action Oriented
Customer Focus
Business Awareness
Work experience of Merchandising (Merchandise admin assistant or allocator etc.) for more than 5 years.
Work experience in retail industry. (Work experience in the luxury industry is not must).
Work experience of Jewelry merchandising.
Team management experience. 
Strong numerical and analytical skills and confidence working with large volumes of data; collating, analyzing, presenting findings.
Good command of English (TOEIC 800 or above)
Strong PC skills. (especially excel)
Good communication, interpersonal skills.
About Christian Dior
Founded in 1947 in Paris.  Ever since the first show, Dior has kept attracting people with the new look which is elegant, structured, and infinitely feminine. 
Dior has been a vocal supporter of gender equality and female empowerment and as part of the support, we launched mentorship program: Women @Dior
Women @Dior
A year long project that pairs female Christian Dior employees with female students interested in their area of expertise. This is designed to enable cross cultural, cross generational and cross functional interactions. At the International Women's Day (March 8th, 2017), 200 female students from all over the world gathered at the head office in Paris and enjoyed touring the maison's atelier, along with the brand's newly opened state-of-the-art archive facility: Dior Héritage.