About This Opportunity
Parfums Christian Dior Japan is looking for a R&D Formulation Engineer for Make-up products.

This role's mission is:
Manage an integral part of Dior innovation in product & package through collaboration with Central R&D and/or external experts

Propose innovative initiative ideas/rhythm to make further growth of Dior Japan/Asia business

Identify unique Asian consumer needs, and address the needs by delivering superior product/package

Assess and redefine the initiative strategy for Asia & Japan Dior and bring Dior up to Total Beauty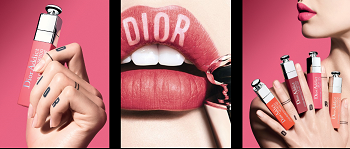 Profile
Report to: R&D Director
About 70% of time should be dedicated for laboratory work in order to deliver the assigned projects with following leadership.




Lead and deliver assigned formula development at AIC lab. or via collaborating with Central R&D and/or local sub-contractors

Proactively formulate new raw materials from suppliers and demonstrate the technical advantage by the use of new raw materials via clearly communicating them with central R&D/Marketing counterparts.

Propose and pursue new technology for Make-up by presenting technical rationale/models/data to management and counterparts

Fully utilize R&D Intranet system (e.g. Nice lab, Optiva, Livelink, etc) to be a concrete member of global R&D formulators

Provide help to AIC & local marketing regarding explanation of competitive edges in technology (e.g. raw materials, formulation process, etc)

Provide required data and prototypes at project decision points, and manage the development schedule by thorough tracking & communication with AIC & central office team members.

Provide technical support in formulation work for global projects led by Central Skincare R&D laboratory not to miss the critical Asian needs

Ensure monitoring of new competitive technologies/innovations in Asia, analyze the product edges, find opportunities for applying the learning to own technology to compete with them technically and commercially, and provide feedback of assessment to management and counterparts in central R&D

Guarantee feedback on design and full assessment of any quality problems identified in Asia/Japan markets to allow better reactivity and continuous improvement of formulation designing and/or package compatibility.

Provide QA support for subcontractors when requested by regional QA.
About You
Scientific/technical knowledge in color and make-up ingredients

Action oriented, particularly on formulation

Passion for the cosmetics and technology

Innovation spirit

Creativity

Negotiating

Organizing

Active and open to work with foreign people

Able to explain technical things to non-technical people

Good knowledge of cosmetic market

University graduate (Master/BS in Science, i.e. Chemistry, Biology, Biochemistry, Pharmaceutical science is preferable)

Experience: minimum 3 years in formulation of make-up

Clear communication skills in both oral and written manners

Sufficient communication skills in both oral/written manners in English

PC Skills: Word, Excel, PowerPoint

Active, creative, flexible, structured, responsible, opened  mind,  good speaker and good presentation
About Parfums Christian Dior