About This Opportunities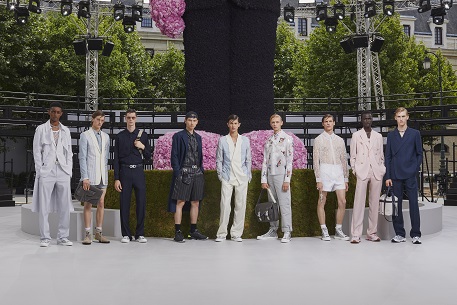 Christian Dior K.K. is looking for a Store & Space Planning Specialist.
This position's missions is to:
Responsible of the entire process of store planning and the maintenance work to ensure all stores are brand enhancing and meet the demand to drive the business.
Monitor work status, timing respect, budget and quality, providing accurate information at the design stage and acquiring in depth technical knowledge such as local norms of particular requirements of the market of reference.act as a brand ambassador by delivering an exciting and exceptional experience to customers in order to achieve store sales as well as provide excellent service to customers.
All employees have great love and respect for Christian Dior in Christian Dior K.K. We have very open and international office environment, and we interact each other regardless of positions or ages.
If you have strong passion for fashion and are looking for a with great teamwork and friendly working environment, Christian Dior K.K. will be a great match!
Various career paths are available both at Christian Dior or with different brands within the LVMH group.
e.g.
  - Store & Space Planning manager
  - The same position at other brand in LVMH group
  - Increased responsibilities in line with growth of the company
Profile
Report to Store & Space Planning Manager
Manage and/or support SSP manager for store opening/renewal projects from planning of timeline to layout following HQ design, and communicate internally and externally from approval to execution, including negotiations with department stores.
Control relevant vendors and contractors on the process and implementation to insure cost is under control.
Organize and manage the maintenance work of all the facilities, fixtures and equipment including procurement and stock control.
Pursue projects and maintenances in budget, following each capex and cost related to stores in collaboration with RAS and BP team
Plan basic proposal and modification, drawing in CAD
Report and communicate to HQ as necessary
Coordinate and facilitate any other planning works related to space, or in support of SSP manager. (ie : office move)
About You
Fluent in both Japanese and English
University degree
Detailed knowledge and understanding on the business of department
stores and events outside store
Age between 30's to 40's
PCs: Word, Excel, PowerPoint, Adobe Illustrator, and CAD
Self-motivated, Strong mentality, Passionate in Dior and in Retail, Strong
communication skill
Results driven with excellent attention to details
Project management and planning techniques.
Negotiation skill
About Christian Dior
Founded in 1947 in Paris.  Ever since the first show, Dior has kept attracting people with the new look which is elegant, structured, and infinitely feminine.
Dior has been a vocal supporter of gender equality and female empowerment and as part of the support, we launched mentorship program: Women @Dior
Women @Dior
A year long project that pairs female Christian Dior employees with female students interested in their area of expertise. This is designed to enable cross cultural, cross generational and cross functional interactions. At the International Women's Day (March 8th, 2017), 200 female students from all over the world gathered at the head office in Paris and enjoyed touring the maison's atelier, along with the brand's newly opened state-of-the-art archive facility: Dior Héritage.