About This Opportunity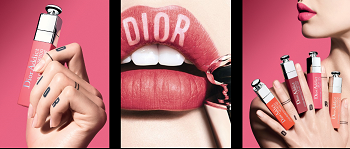 Parfums Christian Dior Japan is looking for a Web Analyst. 

In this role, your mission is to lead the digital analytics strategy of Parfums Christian Dior Japan. Also, as the part of the Digital and Ecommerce teams, you will support their daily operations, leveraging the data collected by Dior Information Systems.
If you have great curiosity for digital trends, communication skills and professionalism, this position will be a great match for you. 
Profile
Report to the E-Commerce Manager in Japan and the Head Of Web Analytics in our headquarters in France
Data Integrity:
Work closely with Media agencies to ensure a perfect campaigns tracking following Dior's tagging guideline
Report to Headquarters potential website tracking bugs and identify the roots of issues
Define the website tagging improvements for data collection enrichment

Data-Visualization & Reporting:
Help to define Campaigns KPIs (tactical) and set up custom reports
Dashboards strategy setup for high level of management and operational teams
Participation of Management meetings for performance communications 
Data-Analysis:
Conduct Ad-Hoc Website performance analysis for future User Experience optimizations
Conduct deep-dive Acquisition performance analysis for Media budget allocation optimizations. Challenge the Media and Search agencies
Conversion Rate Optimization:
Working hand-in-hand with our headquarters, you define the right
About You
Fluent both in Japanese and English
More than 2years experience in Web Analytics
Advanced knowledge in Google Analytics (data collection, metrics understanding and analysis)
Knowledge in Google DoubleClick, AdWords, and Search Console
Perfect comprehension of the E-business industry, Japan Digital Ecosystem and business models (Display, Retargeting, Programmatic Buying, Paid Search, SEO, Social Media, Market Places, etc.)
Abaout Parfumes Christian Dior